Parts
Welcome to the Tyrone Ford Parts Center
At Tyrone Ford, we are proud to offer Ford certified parts that are guaranteed to be the right fit for your vehicle. Our team offers expert installation and service work in the Tyrone area, and is comprised of certified technicians with experience and training on all Ford models.
If you're looking for a reliable parts & service department, look no further. Our team is recognized as a certified Ford repair shop and we have the expertise and tools to complete any job no matter how big or small. We are committed to providing top-notch customer service and we will go above and beyond to keep you satisfied with our service and to make sure your Ford runs great. We handle everything from oil changes to major repairs, making sure you have a quality, reliable vehicle. Stop by or give us a call today!
Mon - Tue, Thu

9:00 AM - 7:00 PM




Wed

9:00 AM - 5:00 PM




Fri

9:00 AM - 6:00 PM




Sat

9:00 AM - 2:00 PM




Sun

Closed
Mon - Fri

8:00 AM - 5:00 PM




Sat - Sun

Closed
Mon - Fri

8:00 AM - 5:00 PM




Sat - Sun

Closed
Batteries
Tested Tough Max Original Equipment Premium Quality Replacement • Motorcraft Tested Tough Max (BXT) batteries are made with a long-life design that provides superior performance over conventional designs in high heat conditions. • Tested Tough Max state-of-the-art technology enhances battery longevity and reduces recharging time. • Limited Warranty: 100 months, unlimited mileage • Replacement Period: 36 months
Tested Tough Plus High Quality Replacement • Available in both top and side post configurations, Tested Tough Plus batteries are a real value. • Fits a wide variety of vehicle applications. Includes an adapter/spacer as required. • Limited Warranty: 84 months, unlimited mileage • Replacement Period: 18 months FREE Dual Term
Dual Terminal Universal Replacement • The 7586 and 3478 group sizes offer the application flexibility of a dual terminal battery at a competitive price. • Motorcraft offers dual terminal batteries in the Tested Tough Max, Tested Tough Plus. • With the adapter/spacer, the dual terminal battery fits many car and light truck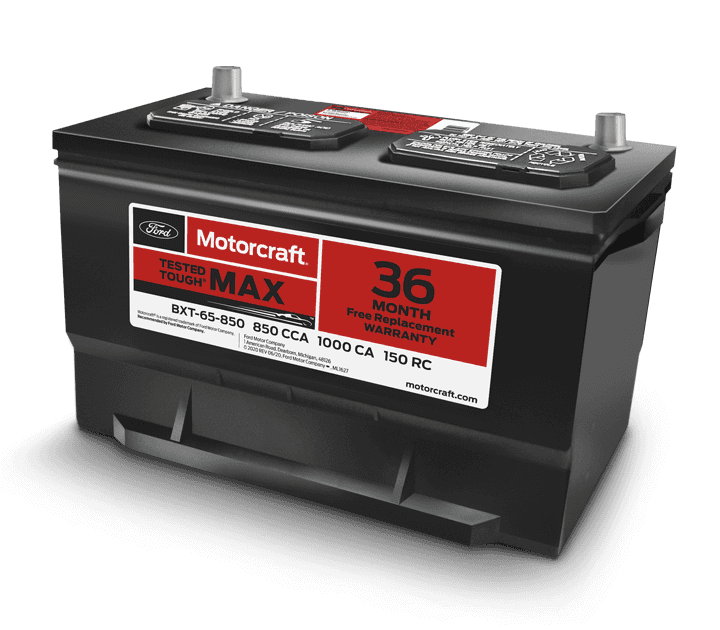 Spark Plugs
Platinum Spark Plugs - The same well engineered and tested plugs that have 100,000 mile replacement intervals on many new Ford vehicles are now available as service replacements for earlier vehicles. Because of platinum's high melting point, it provides superior resistance to erosion. Less erosion means 60,000 to 100,000 mile intervals between spark plug changes while still maintaining optimal engine performance. Platinum plugs are designated by the letter "P", "F", "FE", "FM", "FP", or "WM" in the part number suffix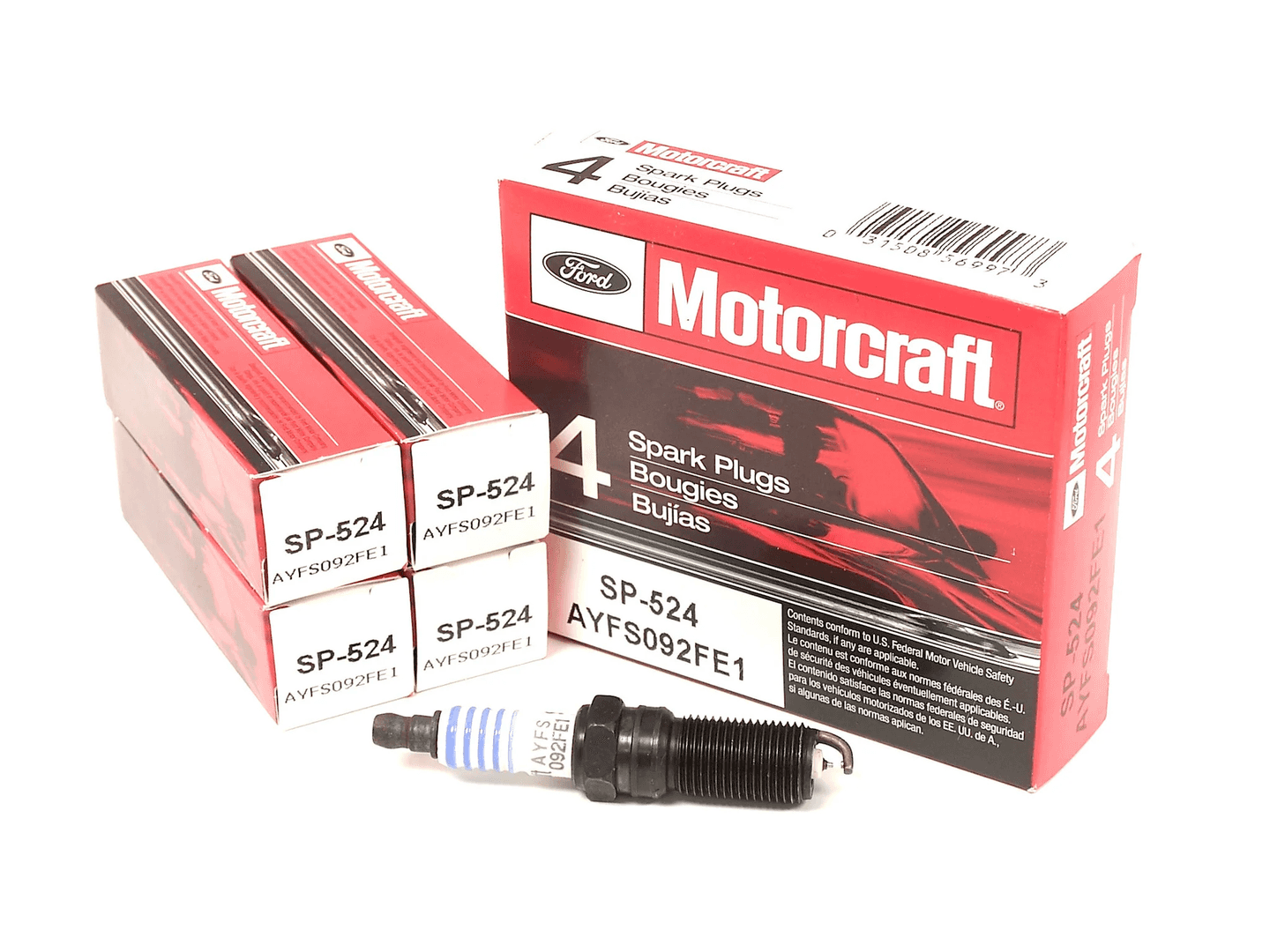 Wiper Blades
Easy Installation! Motorcraft® blades are carefully engin eered and manufactured to fit specific wiper arm types. The wiper blade's receptor matches the arm style of the vehicle, eliminating the need for adapters. Complete installation in 10 seconds or less. No need for complicated instructions! Just slide in the wiper blade, click it in place, and you're ready to go. Superior Packaging Motorcraft's clear clamshell package provides easy identification and inspection. The rigid clamshell protects the blade during shipment and storage and is resealable. Original Equipment Quality All-Season Wiper Blades are identical to original equipment on most Ford-built cars and trucks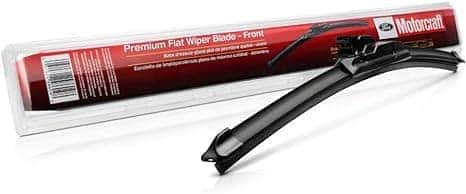 Oil Filters
Wide selection of filters providing broad coverage • High filtering efficiency helps provide maximum performance • Continuous new product and service innovations • Eligible for use in Ford Vehicle warranty repairs* • Covered by the Motorcraft Service Part Warranty* • Professional grade, quality filter line • Designed to meet the latest Ford engine performance requirements including high temperature turbo engines • Full product line with excellent coverage, late model applications • Perfect for professional installers or fleet customers who perform a high volume of oil changes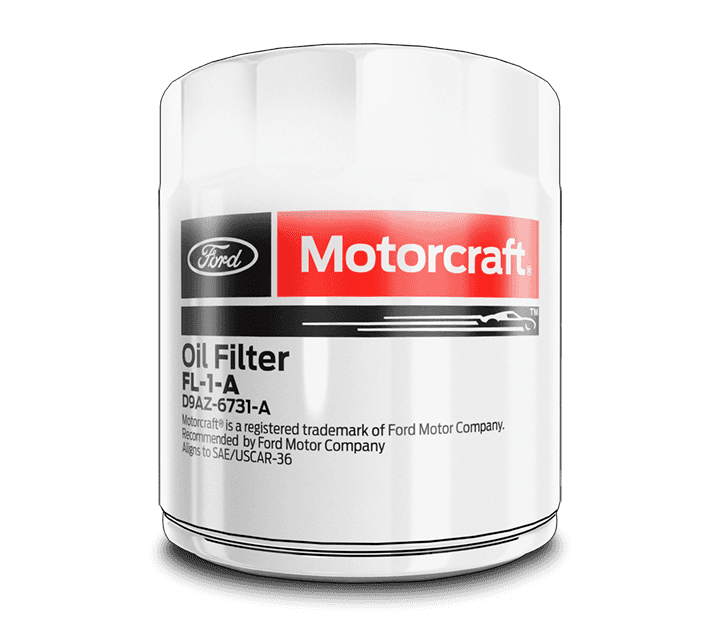 Exterior Accessories
TONNEAU COVERS
Details:
Soft folding covers feature a tri-fold design that can be secured in the open position when access to the bed is required.
Premium vinyl covering over an innovative frame and bow design provides excellent weather resistance.
HOOD DEFLECTORS
Deflect stones, road debris and bugs away from your hood protector from Ford. This easy to install hood deflector is made from GE Lexan Polycarbonate for durability.
Details:
Protect the leading edge of your vehicle with this Hood Deflector. It's designed to deflect road debris, stones and bugs while enhancing the distinctive look of your ride.
Easy to install
WHEEL LINERS
Protect the rear wheelhouse of your truck with a wheel well liner from Ford. Easy to install, each wheel well cover shields body-colored parts and underpinnings with no drilling required.
Details:
Heavy-duty liners help cover up and shield body-colored parts and numerous underpinnings within the rear wheelhouses.
Custom-molded to rear wheel-well contours.
The only liners authorized by Ford Motor Company; designed and engineered to applicable Ford specifications to meet rigorous fit and durability standards.
Easy installation: mounting instructions and all rust resistant hardware included; no drilling required - liners can be installed without removing the rear wheels (for greater ease of installastion, rear-wheel removal is recommended). Set of 2 liners (left/right sides) in Charcoal Black.
Available for 4X2 or 4X4
MUD FLAPS
Protect your truck s lower body panels from mud, snow and ice with a pair of splash guards. The contoured design complements the lines of truck and car for a perfect fit and excellent protection.
Details:
Deflect mud, snow and ice away from lower body panels.
Contoured design complements vehicle lines and gives excellent protection.
Heavy-duty black plastic construction resists cracking.
Front 2-Piece Kit for styleside vehicles without wheel lip moldings.
NOTE: Specify trim level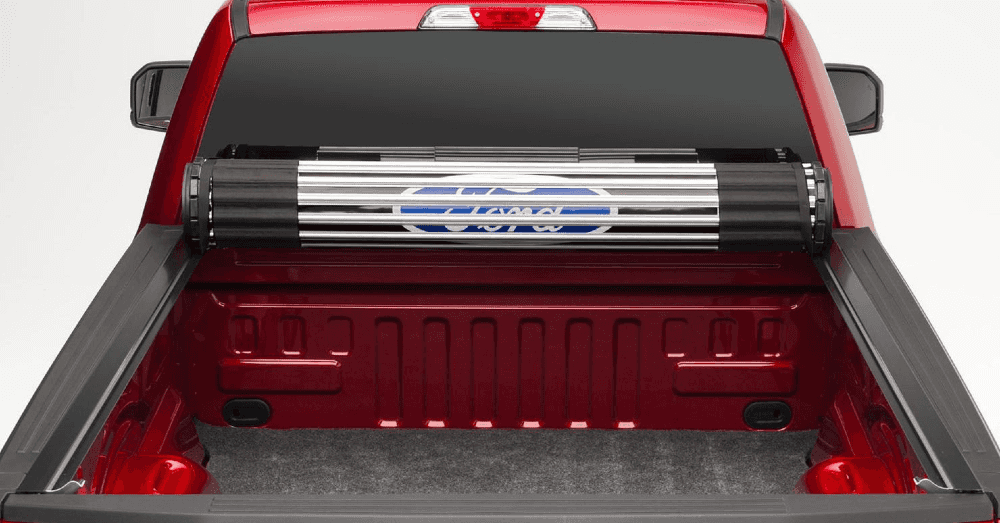 Interior Accessories
FLOOR LINERS
Experience maximum protection against spills, dirt and grime with a floor liner for your truck or car. Constructed from Thermoplastic Elastomer (TPE), these durable floor mats are easy to clean and hassle-free.
Details
Helps provide maximum protection from spills, dirt and grime. These Premium Floor Liners help collect the mess so your floor covering doesn't have to!
Constructed of durable, pliable molded Thermoplastic Elastomer (TPE) for long life
Easy to clean, simply remove from vehicle and wash with soapy water
4-piece kit for front and rear, Black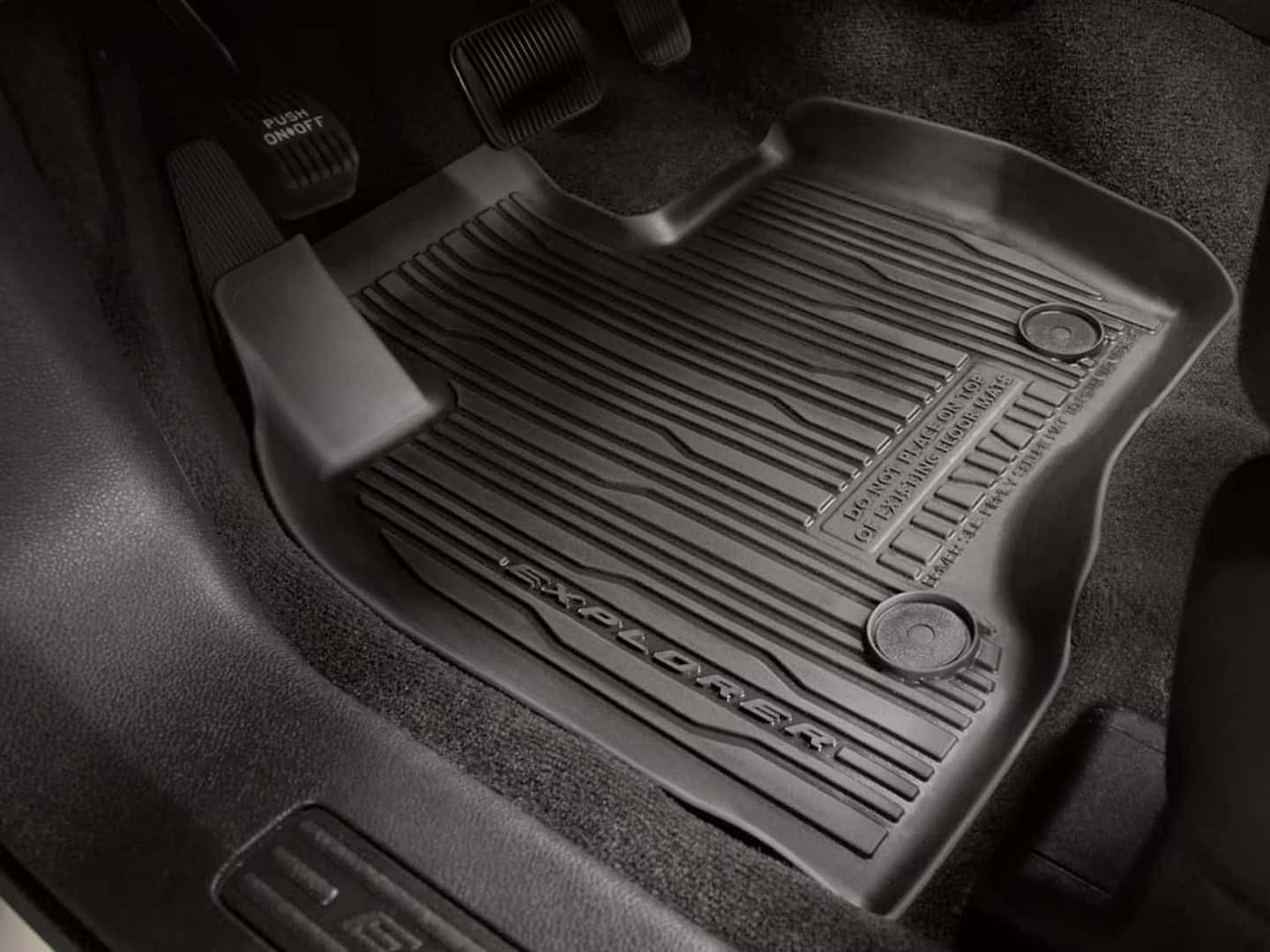 The Importance of Genuine Parts Used during Vehicle Maintenance and Repair
Genuine parts are the best for your car. Insisting on genuine parts will keep your car running reliably and looking good. Non-genuine body parts can leave unsightly panel gaps. They can prevent vehicle performance or safety systems from working as intended.
Genuine parts, every part, down to nuts and bolts, undergo thousands of hours of rigorous testing to ensure they can handle your lifestyle. More importantly, you're your safety is affected as crash testing is only performed with cars solely made up of genuine parts. Changing even seemingly insignificant parts can affect how well a system protects vehicle occupants and other road users.
A well-maintained car doesn't just look good and work. Proper maintenance preserves a car's value. By using genuine parts and getting factory or dealer service, you'll help your car.
The Importance of Genuine Ford Parts
Are they the real deal? If your car was fixed after an accident or as part of regular maintenance, non-genuine parts could have been put in without your knowledge. Parts that aren't original can't always promise the same level of quality and safety as original parts. Genuine parts must be used to fix or replace parts on your car after an accident or when it is being serviced or maintained. Genuine parts are new, and the only ones the car's maker has approved and will stand behind. You can trust you're getting real Ford parts when you buy them through Tyrone Ford. If you don't, you might be taking a risk.