Sherrod Extreme Sport Trucks
---
The Ford F-150 customized by Sherrod Customs offers an exciting option to those who demand a superior truck package. Custom trim and ground affects, bed linings and grip coatings, special suspension and exhaust packages are just the beginning of the features that are included. Panoramic moon-roof, backup camera, custom paint available! Our Lifted Trucks are rugged, tough and luxurious. While that term may not be one that you generally associate with trucks, the Sherrod difference will make you think again. Our Custom Lifted Trucks include lift kits, stainless steel exhaust to leather seat upgrades, dual in-headrest monitors and aerodynamically designed body kits, these premium options are eye-catching and take your driving comfort to a whole new level.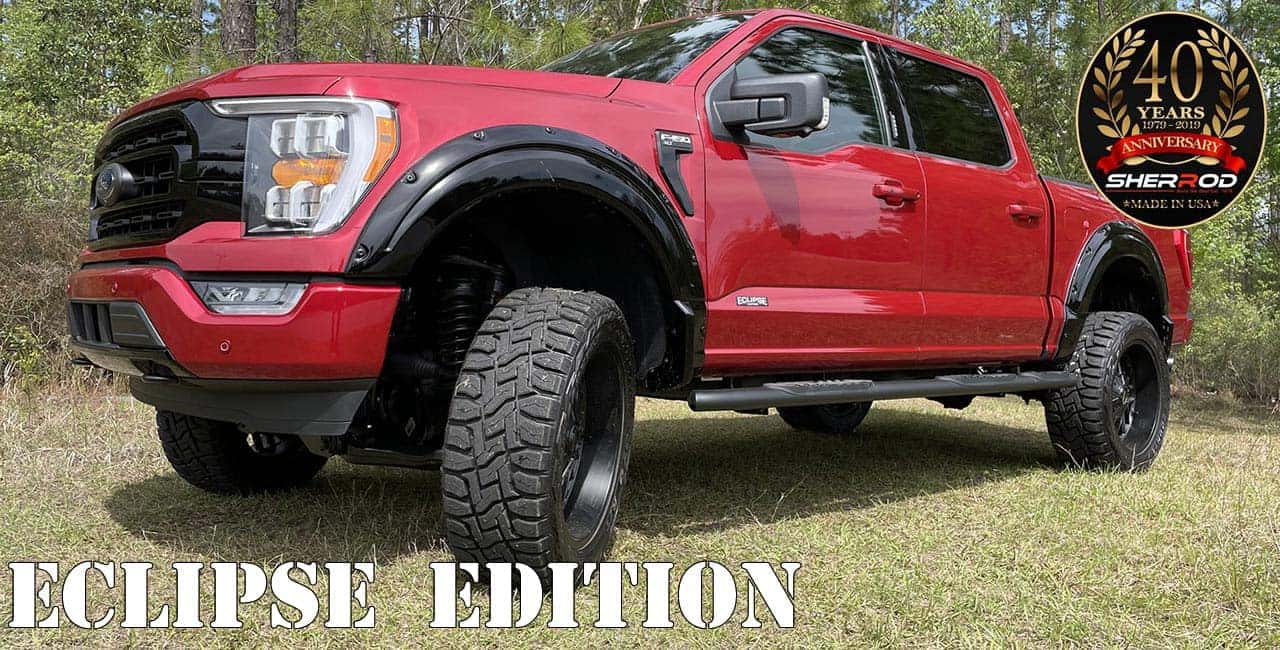 Ford F-150 Eclipse Edition by Sherrod
The Eclipse was an inspiration of a Total Blacked Out awesome looking lifted truck. It was designed to have the look of class but not to be mistaken for weakness. The bad boy aggressive looking features are carried into the interior with custom DBL diamond stitching and carbon fiber trim. This truck is capable of trip to woods or parked in the valley entrance next to any exotic. It has THE LOOK!!! Customize your Eclipse to your unique theme.